OVER THE HORIZON (1995)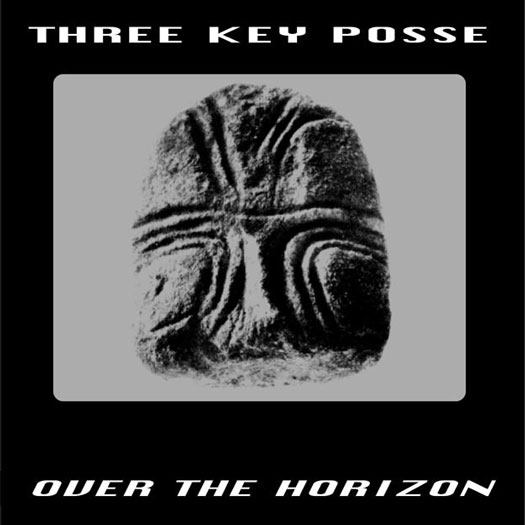 When people use the word 'underground' they probably are referring to some bland 'alternative' bizsounds. This LP was recorded without any interference from the corporate production line. The songs were recorded onto tape (different sizes) and transferred onto Soundscape at Punishment Farm. Apart from Over the Horizon, to which we added a bass line, the songs were laid down as first recorded. They deal with life in the urban sprawl, from radical action to the dream dimensions. The album, like the single, was cut by Abashanti in Hackney. It's not strictly reggae, hip-hop, or dub and when we recorded it trip-Hop hadn't been 'invented'. But there's bits of all of them in there, with a galaxy of atmosphere, so check it out.
Details of how to purchase here.
BACK TO THREE KEYSOUND HOME PAGE